SAP Cloud Solutions for your Small & Medium company
Learn about SAP's cloud solutions, designed for small and medium businesses that offer speed, predictability, and continuous innovation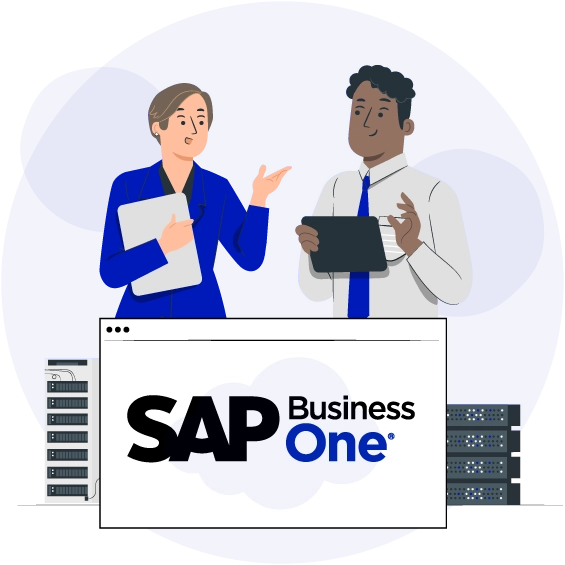 Transferring or implementing an ERP to the cloud is a multi-step process that requires proper planning.
At AGENTIL, we work with enterprise architecture applications dedicated to SAP Business One, the ERP for SMBs. To ease your transition to a digitized ERP, we accompany you with a broad and effective transformation roadmap for your business.
AGENTIL has deployed a dedicated SAP Business One Cloud offer for SMBs. This is the Business Cloud Services (BCS) offer with a 100% "Made in Switzerland" Cloud for SAP Business One.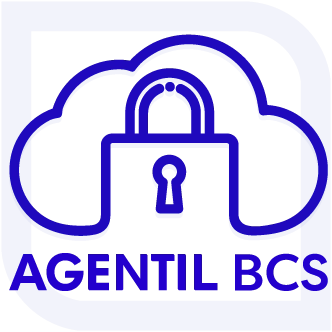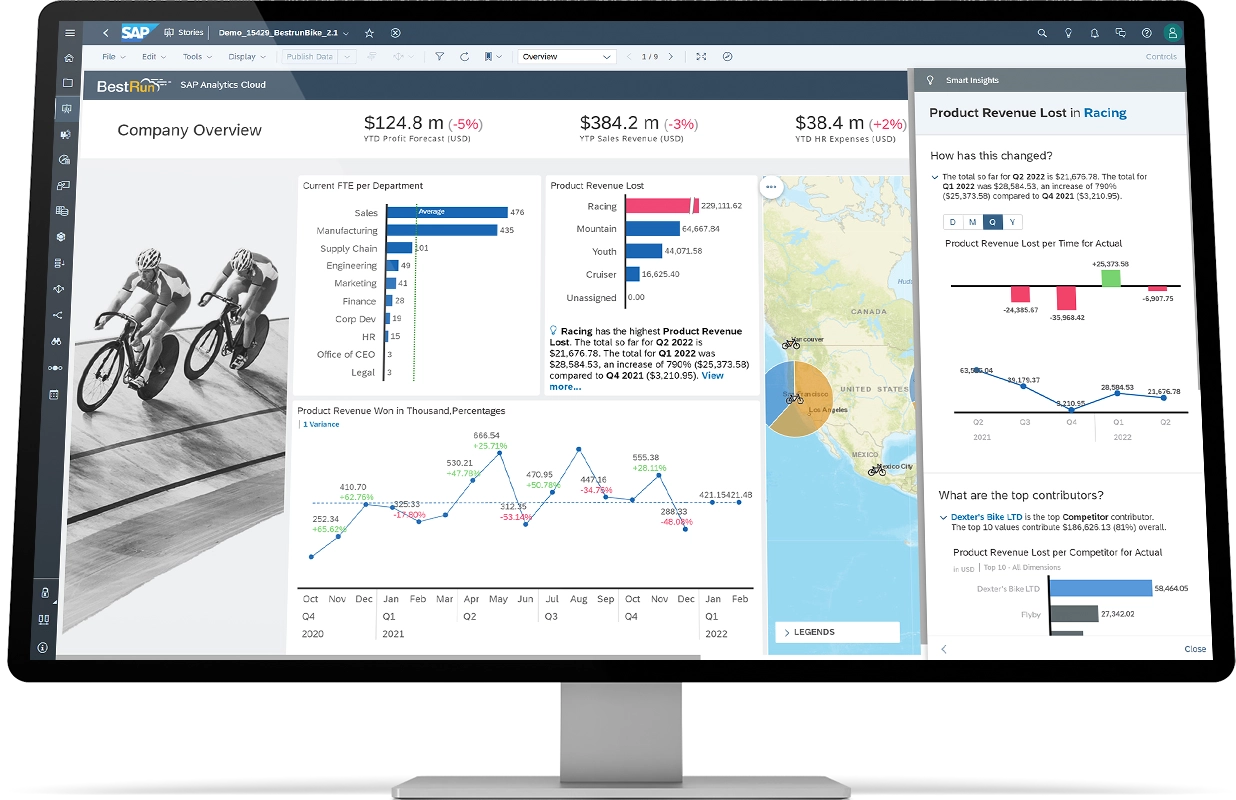 Analysis and visualization
SAP Analytics Cloud (SAC) is a business intelligence (BI) and data analysis tool developed by SAP. It allows users to collect, visualize and analyze data from a variety of sources:
SAP and non-SAP systems

Databases

Excel files

Live data
In addition, it provides advanced data analysis, visualization and planning capabilities to make decisions based on reliable data.
SAP Analytics Cloud offers a number of functionalities to help users understand their data, identify trends and make informed decisions.
SAP Analytics Cloud (SAC) offers advanced data analysis capabilities to help users identify trends and data relationships. It includes forecasting and prediction tools.
SAC offers a variety of data visualizations with graphs, charts, maps and histograms to view data in an interactive and customized way.
SAC enables users to collaborate in real time, improving decision making across the enterprise. It offers data sharing and commenting options to facilitate collaboration.
SAC provides data planning capabilities to help users plan and budget for expenses, revenues, and resources. It includes financial, production and sales planning tools.
Unlock your business' potential
SAP S/4HANA CLOUD is a 100% SaaS application as a modern service that enriches the next generation of intelligent data and embedded analytics applications for your entire enterprise's data.
Therefore, you can develop smart data applications by leveraging the scalability, speed and performance of the cloud through S/4HANA Cloud ERP.
With the in-memory database, SAP S/4HANA Cloud gives you reliable, out-of-the-box information. They come from a single solution, while ensuring security, confidentiality and anonymization with proven reliability.
Do you want to implement the complete Business Suite for a complete business process overhaul? Are you interested in one of the SAP Cloud Solutions?