SAP Business One, the dedicated ERP for SMEs
An all-in-one ERP, preconfigured, affordable and easy to use to drive your core business functions.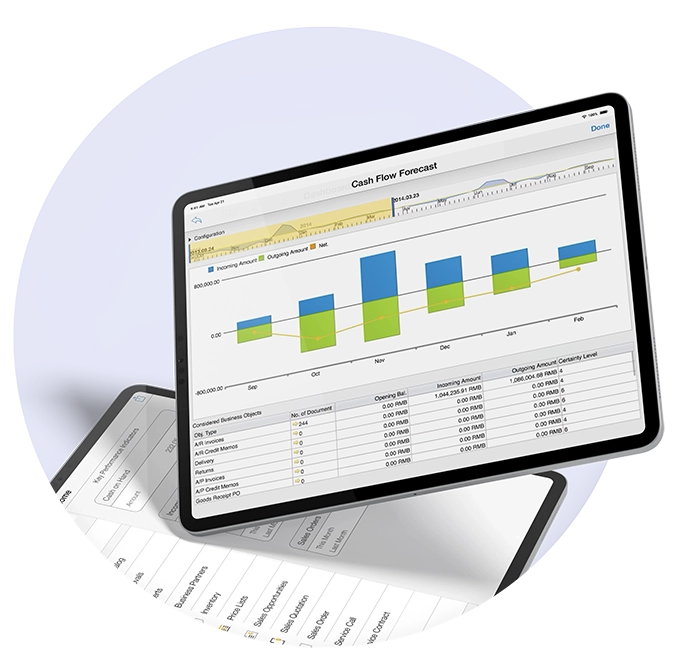 Why select SAP Business One as your ERP?
To drive and accelerate your business growth, you need to go beyond spreadsheets and limited software.
With SAP Business One as your ERP, you get the simplicity and efficiency of streamlined, standard processes from day one and gain visibility and control over all aspects of your business.
SAP Business One is the digital heart of small and medium businesses. This ERP allows to manage all of your company's business functions up to hundreds of users.
The main features of SAP Business One are: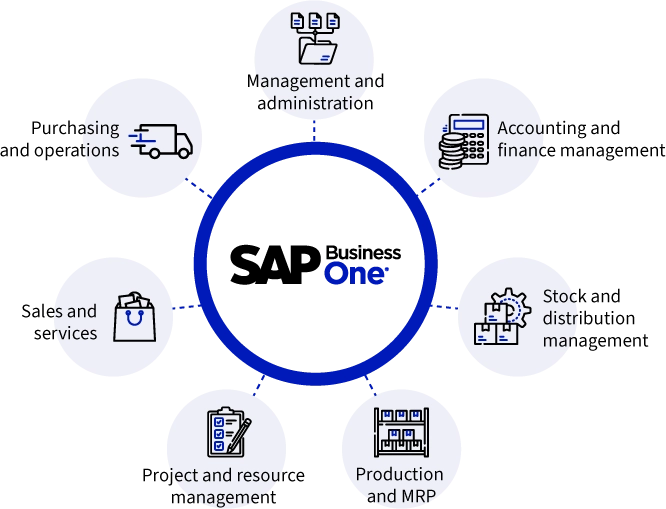 Start your digital transformation
Transform your processes and management with SAP Business One's new IT infrastructure, reinforced by digital levers.
A SAP partner to guide and support you
Our SMB consultants are experts in helping companies address their needs and concerns in order to implement innovative and adapted solutions, using standard SAP processes but also adapting them for customization.
We are convinced that each company is unique and should be treated as such, validating the efficiency of the processes in your organization is key!
At AGENTIL, we have created work methods that ensure that our clients and consultants are fully invested in each specific implementation or consulting project. Agility and flexibility are our key words: if your project and your requirements evolve, so do the solutions we offer.
Wish to know more about this ERP?