SAP S/4HANA Cloud – Public Edition: tailored cloud ERP for Medium and Large Enterprises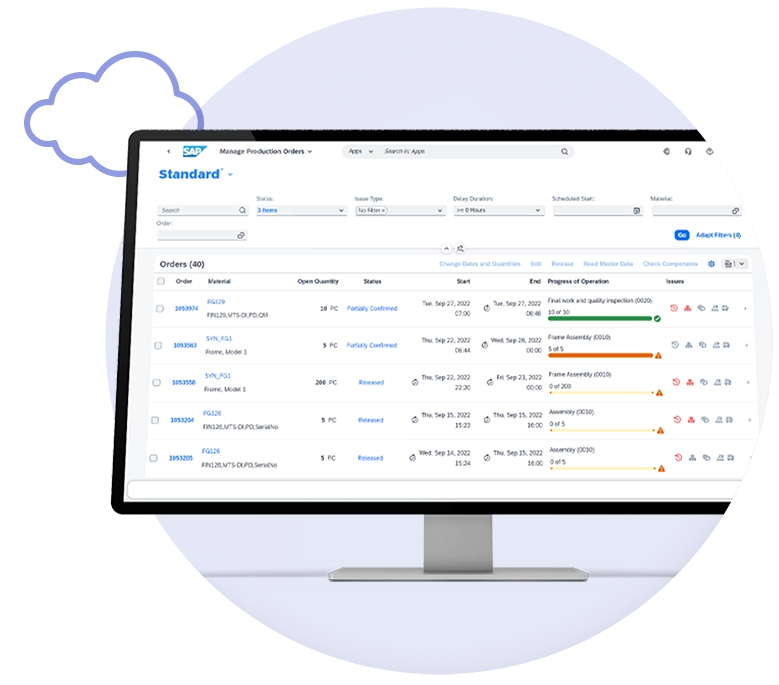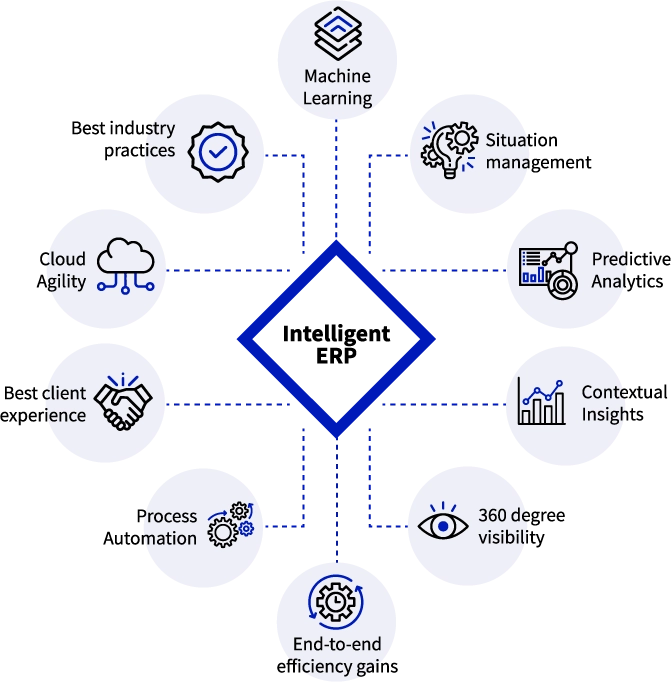 Anticipate tomorrow's world with S/4HANA Cloud and AGENTIL
SAP S/4HANA is the latest generation of SAP's full Cloud ERP, a revolutionary ERP, in SaaS (Software As A Service) mode, with all the data to drive your business in real time and which meets the requirements of the digital economy as we know it today. This Cloud ERP is designed to meet the challenges of the mid-market, large companies looking to upgrade their ERP, but it can be adapted to all sizes of companies.
SAP S/4HANA Cloud provides customers with the broadest and deepest innovation capabilities in the industry, with unparalleled operational speed, efficiency, reliability and forecasting capabilities. The platform also incorporates Learning Machine and AI.
AGENTIL, as a SAP Gold Partner, will support you in the implementation of your business processes with SAP S/4HANA Cloud Public, from business innovation to industry.
This ERP with intelligent, integrated technologies and a pre-configuration approach will help your company in its strategic development.
Why choose SAP S/4HANA Public Cloud ?
SAP S/4HANA Public Cloud can cover your business-critical processes, from sales and finance to supply chain, production, and customer service and purchasing.
The ERP for all businesses
The SAP S/4HANA Cloud ERP covers all functions for large companies
S/4HANA Cloud VS On-Premise
SAP S/4HANA Public Cloud is available directly on the internet and delivered in a few days to start your project after subscription. S/4HANA Cloud is a full SaaS solution, available to all your users through a simple web browser.
With this cloud ERP, you have a subscription license, which means that a predictable monthly payment covers all aspects of the infrastructure up to automatic, scheduled system upgrades.
Mid-sized companies looking for a robust and flexible platform while growing and structuring around ERP should consider SAP S/4HANA Public Cloud edition. This version is ideal for companies that need a high-performance offering that covers their strategy and processes, while offering great agility and flexibility, with a rapid upgrade cycle (quarterly rather than annually).
S/4HANA Public Cloud, in terms of customisation, is a more limited version than the S/4HANA On-Premise edition, the aim being to adopt the SAP standard as much as possible by aiming for at least 80% standardisation.
Our team is always ready to listen, understand your needs and respond quickly and professionally.