SAP S/4HANA On-Premise Edition : installed, managed on customer site or in private cloud for Large Companies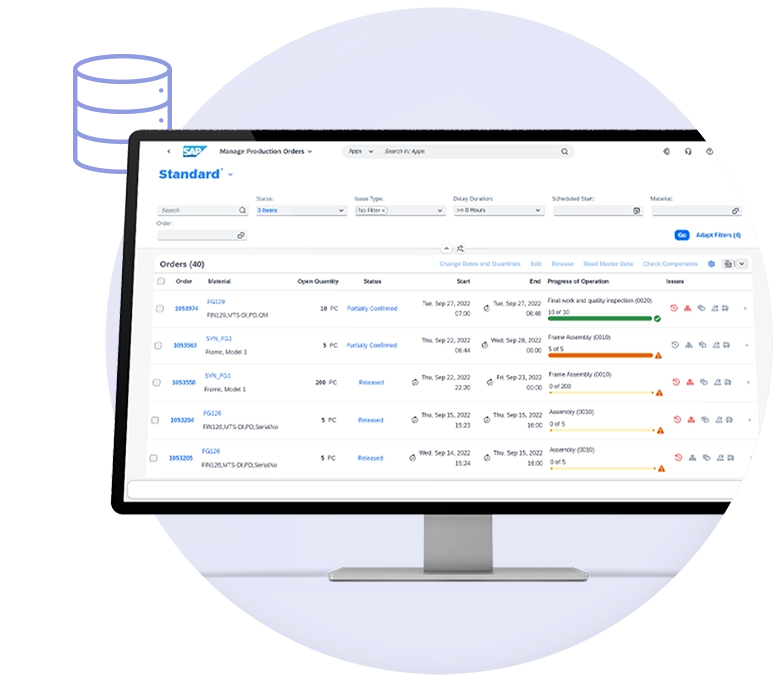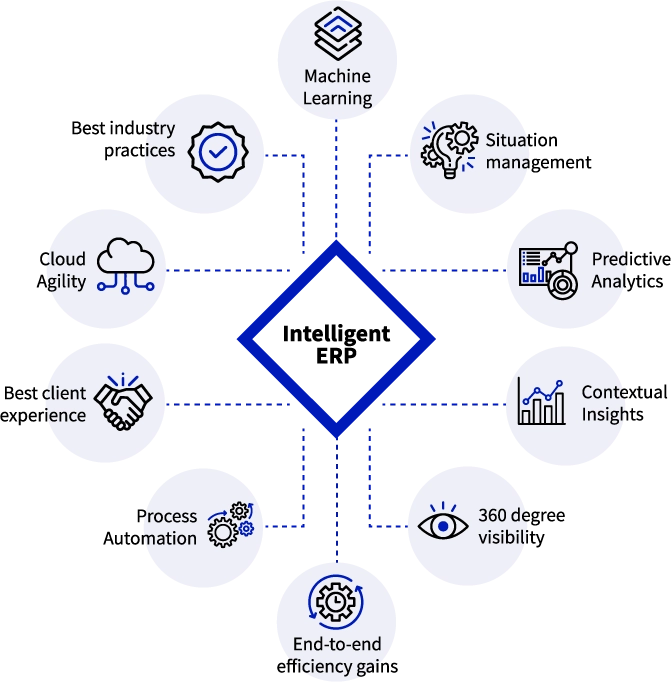 Anticipate tomorrow's world with S/4HANA On-Premise
SAP S/4HANA is the latest generation of SAP ERP, the successor to SAP ECC 6.0 EHP8. The revolutionary new SAP HANA database with in-memory loading and blazing speed replaces traditional databases to drive your business in real time. It meets the demands of the digital economy as we know it today with its ability to access information instantly and generate embedded analytics throughout the application. SAP S/4HA On-Premise ERP is designed to meet the challenges of large enterprises, but it can be adapted to all sizes of medium-sized companies, with constraints of security, confidentiality, proximity of production sites or complexity of configuration and processes, requiring significant modifications of the standard.
SAP S/4HANA On-Premise offers customers a complete solution with the broadest and deepest Learning Machine and AI functionality on the market, with unparalleled operational speed, efficiency, reliability and predictive capability due to its new HANA technology.
AGENTIL, as a SAP Gold Partner, provides intelligent solutions from product processes to business innovation with SAP S/4HANA and for all industries.
This ERP has no limits to structure, organize and consolidate your business processes globally with several thousand users, hundreds of localizations (countries), but also multi-language and multi-currency capabilities.
Why choose SAP S/4HANA On Premise ?
SAP S/4HANA On-Premise can transform your business-critical processes – from finance and supply chain functionalities to customer service, purchasing, and manufacturing.
SAP S/4HANA On-Premise features:
The ERP for all businesses
The SAP S/4HANA On-Premise ERP covers all functionalities for large enterprises
S/4HANA On-Premise​ VS Cloud
One of the methods of deploying SAP S/4HANA for years has been the On-Premise version, i.e. on the company's site (Datacenter) or in a customer's Private Cloud. The SAP S/4HANA OnPremises edition is a platform to be deployed internally, installed on the customer's servers and maintained by the customer's organisation.
With S/4HANA On-Premise, your team has to plan, test and control all the system upgrades that take place every year but retains full control of the entire IT environment down to the SAP application. All changes will be under the control of the customer organisation, which is very suitable for environments that are certified or validated in certain market segments, or subject to government data lease limitations. S/4HANA On-Premise can be deployed in the Private Cloud across multiple SAP platform providers.
In contrast, the S/4HANA Cloud edition (Public or Private) is 100% SaaS, does not provide the same functionality, configuration possibilities or autonomy to customers, and automatically updates the software every quarter in an automated manner (to be arranged with the customer).
Our team is always ready to listen, understand your needs and respond quickly and professionally.